STÖGER Transport
The transport specialist in Munich

The specialist for transports
STÖGER Transport was established in 1971 and has its headquarters in Munich Riem. Since 1985 it is part of the FERCAM Group. STÖGER Transport owns 40 Truck and is specialised in Container transport with container chassis for 20/30/40/45 Containers. Our motivated and well prepared personnel organises flexible transport solutions from railway directly to the end destination and backwards.
Our services
Our extensive services range allows you to concentrate on your business. Our focus is to offer environmentally friendly alternatives to road transport. Thanks to the many options of railway service providers we are able to organise train slots and containers in a short time, allowing us to develop ecologic container transport solutions towards Hamburg, Bremerhaven and Rotterdam on rail.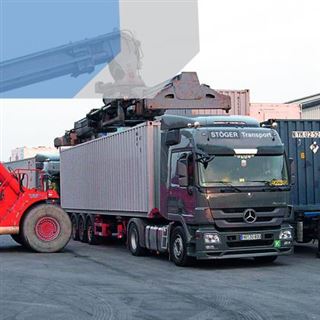 Container transport
Transport of containers from/to German ports.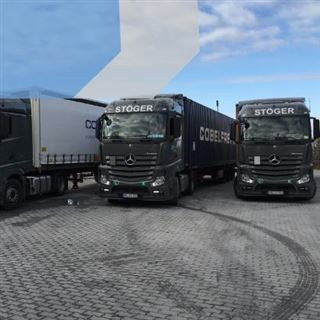 Road transports
Road transports all over Europe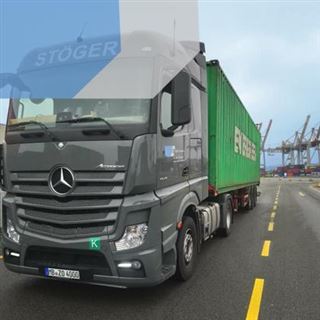 Pre- and post-transport
From the handling railway in Munich to Trieste-Venice, Genoa and Koper

The right equipment for your needs:
40 biaxial semi-trailers with:
Multi-function chassis for container dimensions 20, 30, 40 feet and 45 feet high cube containers.
Chassis 20 and 40 feet
2 double trailers to 20 feet
All trucks with ADR equipment
Numerous qualified subcontractors
We always know where our trucks are:
Thanks to our innovative I.T. we are able to continuously monitor our overall transport process and this way information on the actual position of our trucks.
Always safe on the road!
Our drivers attend regular safe-driving trainings, in order to be able to react properly even in difficult situations.